2024 2nd International Conference on Power Engineering and Automation Engineering (PEAE 2024) will be held in Warsaw, Poland during June 14-16, 2024, supported by Warsaw University of Technology(Poland), AGH University of Science and Technology(Poland), College of Economics and Computer Science (WSEI)(Poland) and Capitol Technology University(USA). Its goal is to solve the main problems related to power engineering and mechanical automation, during the conference will witness some countries and international representatives and researchers to share in the field of power engineering and mechanical automation ideas and new ideas, and provide opportunities for researchers, in solving the problems in the field of power engineering and mechanical automation, discuss the latest solutions, scientific achievements and methods.
It invites scholars, researchers and students to publish unpublished original research papers and important ongoing papers and research results in the field of domestic and foreign universities, scholars, businessmen and other relevant personnel to attend the conference.
---
Publication & Indexing
All full paper submissions to the PEAE 2024 could be written in English and will be sent to at least two reviewers and evaluated based on originality, technical or research content or depth, correctness, relevance to conference, contributions, and readability. All accepted papers of PEAE 2024 will be published in the conference proceedings, which will be submitted to Scopus for indexing.
---
Conference Topics
PEAE 2024 technical tracks span original research in the field of Power Engineering and Automation Engineering for applications in all fields of science and technology. Topics include, but are not limited to:
Power System Control
Automation
Stability and Protection
Power Quality and Reliability
Power Plants
Renewable and Distributed Energy Systems
Power System Planning
Management and Economic Evaluation
Power System Risk Assessment and Management
Electricity Market

Robotics and Automation
Robot Dynamics and Control
Human-robot Systems
Intelligent Robots
Autonomous Robots
Home Robots
Fault Diagnosis
Intelligent agents
Industrial Automations

---
| | |
| --- | --- |
| Conference Dates | 14-16 June 2024 |
| Paper Submission | 25 Jaunary, 2024 |
| Acceptance Notification On/Before | 25 February, 2024 |
| Early Bird Registration | 10 March, 2024 |
| Normal Registration | 10 March, 2024 |
| Camera Ready Submission | 10 March, 2024 |
Note: Conference organizer reserves the right to extend all the deadlines.
---
Paper Submission
The papers should be based on any of the topics related to the objectives of the conference. The technical papers will be accepted up to 6 pages formatted in standard camera-ready format, (Full paper template). All the authors are requested to submit their papers electronically in PDF format via the PEAE submission site:http://confsys.iconf.org/submission/peae2024
---
Keynote Speakers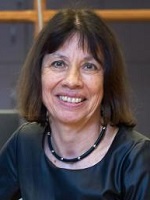 Prof. Teresa Zielinska,Warsaw University of Technology, Poland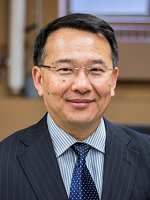 Prof. Daolun Chen,Toronto Metropolitan University, Canada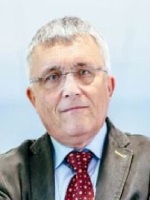 Prof. Wojciech Grega,AGH University of Science and Technology, Poland
---